Florida Real Estate Prices Dropping...Housing Market Update Today
Posted by Kim Devlin on Tuesday, July 25, 2023 at 9:00 AM
By Kim Devlin / July 25, 2023
Comment
St. Johns County, Florida Housing Market: Insights and Expert Predictions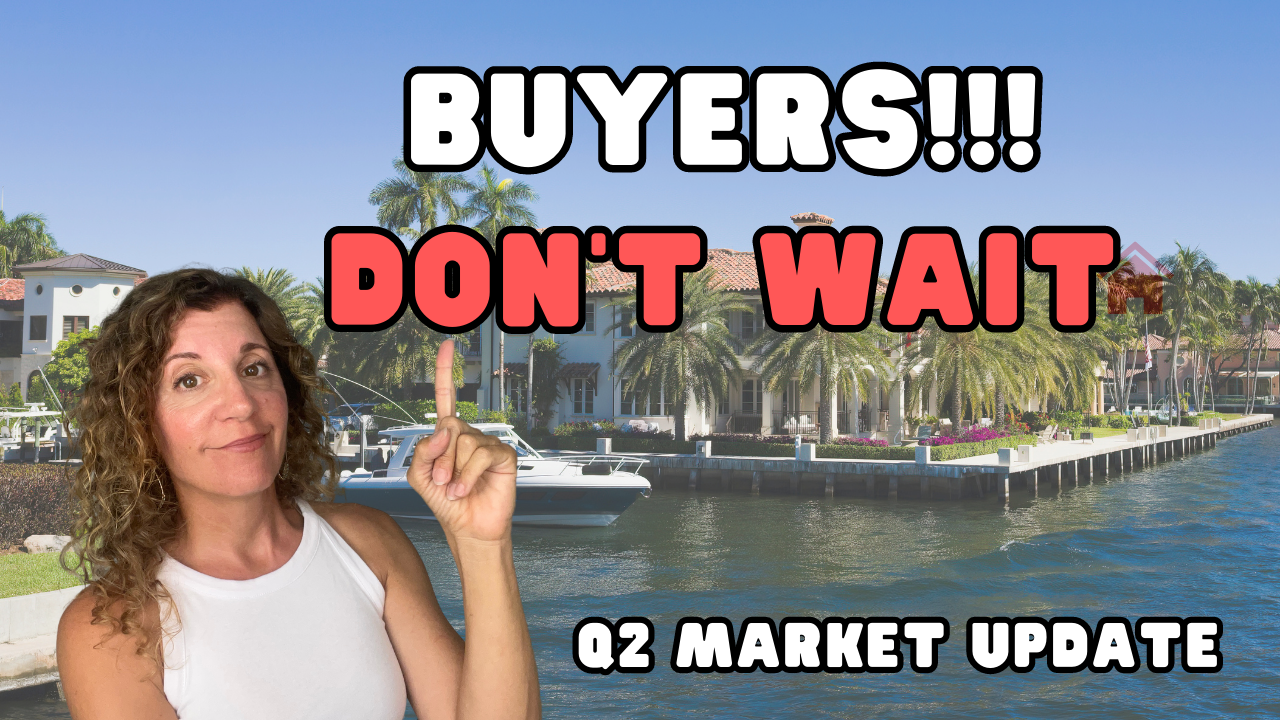 You may have come across a barrage of negative headlines about the state of the housing market. It's understandable that this might lead you to believe that a crash is imminent. Various news outlets, from the Wall Street Journal to CNBC and Business Insider, are producing conflicting reports that contribute to this apprehension.
As a Realtor actively engaged in helping buyers and sellers every day, I want to provide you with the information I've gathered from my local experiences, as well as insights from industry experts who analyze indicators and statistics to make accurate predictions.
To begin, it's important to recognize that the real estate sector constitutes a significant 16% of the US economy. Being such a vital component, it remains a constant topic in the news cycle, which demands a steady stream of content since it's on 24/7. Consequently, we often encounter conflicting headlines that lead some buyers to believe they should wait for the market to cool down or crash before making a purchase.
Likewise, certain sellers may feel they missed out on last summer's peak home values and are now hesitant to sell. These concerns arise from sensationalized news stories that create a fear of an impending crash. It's worth recalling that many buyers fell into this trap in 2020 and 2021, anticipating a market downturn due to COVID. As a result, they regretted their decision when they found themselves competing in multiple offers after waiting too long.
Let's reflect on last summer's trends. Nationally, we observed a leveling off and decline in prices due to higher interest rates, following 11 years of appreciation. Of course, market corrections occur, and if timed correctly, they present ideal buying opportunities. We saw the rates increase significantly in the latter half of the year and that had many buyer holding off.
In St. Johns County, Florida, we observed a six-month correction period from July 2022 to February 2023. Buyers who had the foresight to make purchases during this time benefited the most before the market rebounded in the Spring.
It's crucial to recognize that comparing the current market to the one in 2008, as many news outlets do, is an inaccurate approach. To understand why, let's examine the statistics:
39% of homeowners own their homes free and clear, meaning foreclosure rates won't significantly impact the market in this area.
29% of homeowners possess over 50% equity in their homes, indicating their home values surpass their mortgage balances.
With 68% of Americans not facing foreclosure or short sales, it becomes clear that a crash is not on the horizon. The circumstances surrounding the 2008 market were vastly different, and therefore, it is essential to avoid making direct comparisons.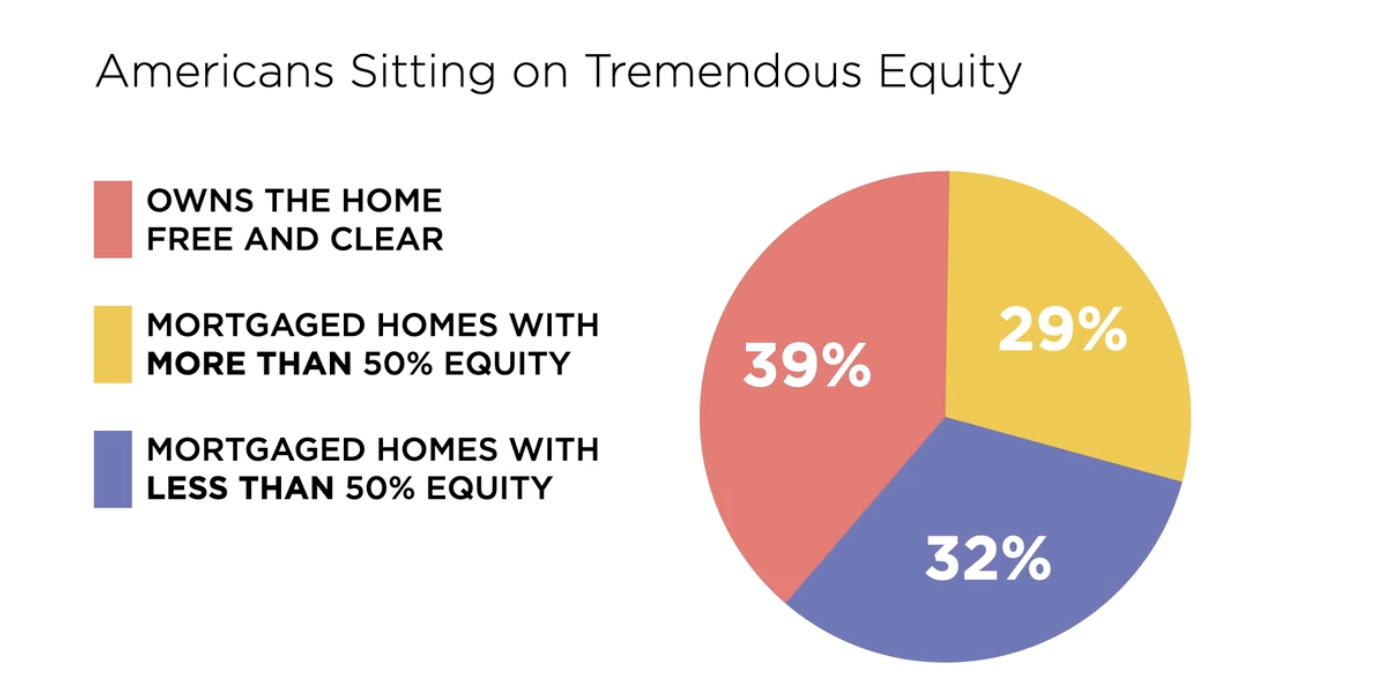 Now, let's delve into the market situation in St. Johns County, Florida.
Comparing the median sale prices of single-family homes in the second quarter of last year and this year, we observe a modest increase from $551,000 to $554,000. It's important to note that this does not align with the significant price drops often highlighted in the media.
Turning our attention to housing supply, we saw an increase from 2.1 months to 3.3 months in the second quarter compared to a year ago. While this increase is positive, the inventory still fails to meet the demand. However, the increased supply has allowed buyers to negotiate prices and repairs more effectively, and in many cases, avoid competing in multiple offers. Why? Because there are many buyers waiting for a crash, and those who took advantage of the spring market, even now, are not facing the intense competition witnessed last year.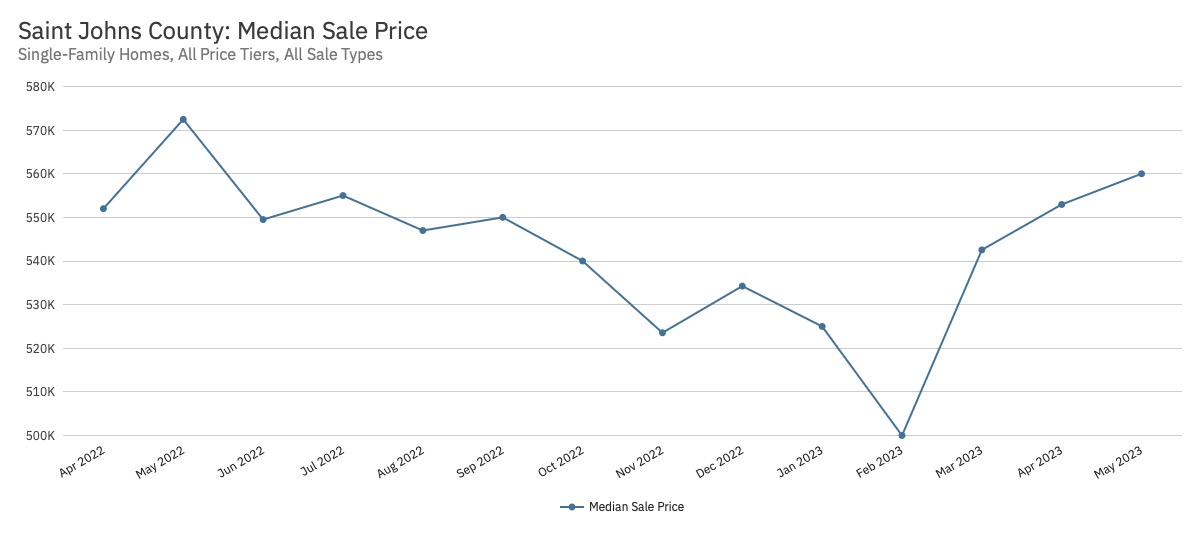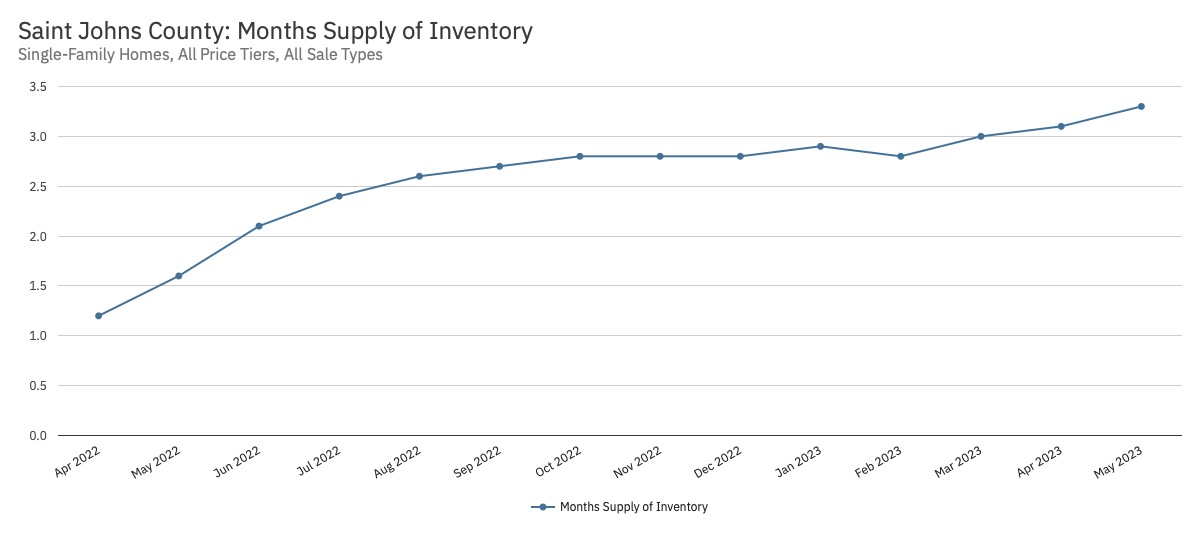 While headlines may claim that sales are down, we observed an upward trend in local sales. Since January of this year, we have witnessed an increase from 296 sales to 560 in June 2023, nearly a 47% surge.
Although closed sales in the second quarter decreased from 1,884 to 1,616 compared to last year, they have been steadily increasing since January. Similarly, the days on the market decreased from a high of 103 days the first qtr to an average of 65 days in the second quarter.
It's clear that the demand remains high, despite rising interest rates and increased inventory. The buyer demand we observe keeps the inventory within the 3-month range, which still characterizes a seller's market.
Housing Market Precitions for 2023, 2024, 2025
I often receive inquiries about the market and the buyer activity I'm witnessing. Did you know that there are over 3 million households in the US earning over $150,000 annually who are still renting? Renting can be quite expensive, so it's reasonable to assume that these households are actively making plans to buy or are already searching for a home. Furthermore, if interest rates decline, which is predicted due to dropping inflation, we can expect a flood of buyers entering the market. Depending on the inventory levels in your specific market, a repeat of last year's multiple offer scenario, driving prices up, is entirely plausible.
Moreover, the millennial generation of buyers is significantly shaping the housing market's future. During the years 1990 to 1993, we witnessed one of the highest birth rates, rivaling any other generation. These babies are now in their 30s and are entering the market as first-time homebuyers, intensifying competition. This trend will continue to affect supply and drive up prices.
Therefore, if you're waiting for a crash, you could potentially be making a costly mistake.
Fortunately, there are positive predictions for homebuyers. Prominent experts such as Brian Buffini, Lawrence Yun, Chief Economist of NAR, and David Stevens, former CEO of the Mortgage Bankers Association, anticipate a decline in mortgage rates by the end of this year. Many predict rates in the mid-5s by year-end and into the 4s next year. However, it's important to consider the inventory situation in your specific market.
If you're buying in St. Johns County, Florida, with only 3 months of inventory, a decrease in rates as predicted could limit your window to negotiate with sellers on price and repairs.
On a separate note, inventory is expected to increase due to pent-up demand from sellers looking to downsize, upsize, or move to their next home. While we anticipate more inventory entering the market, it remains uncertain if it will sufficiently meet the growing demand.
These experts foresee a significant resurgence in the housing market, with over 500,000 more transactions projected nationally. They also anticipate steady home price appreciation as we approach 2024 and 2025. Although occasional corrections may occur, the overall trajectory appears positive.
Personally, I'm excited about the potential for increased inventory and more options for buyers. However, I recognize that it will remain a competitive market in the coming year. Staying informed and making educated decisions for yourself is crucial. I hope this update has instilled a sense of optimism and empowered you to rely less on sensationalized headlines when making decisions.
It's important to note that the housing market is highly localized. If you require further information about a specific area or community, please let me know, and I'll be happy to provide more detailed insights.
If you have any questions or concerns regarding buying or selling in the current market or the months ahead, I've included a link below for you to contact me.